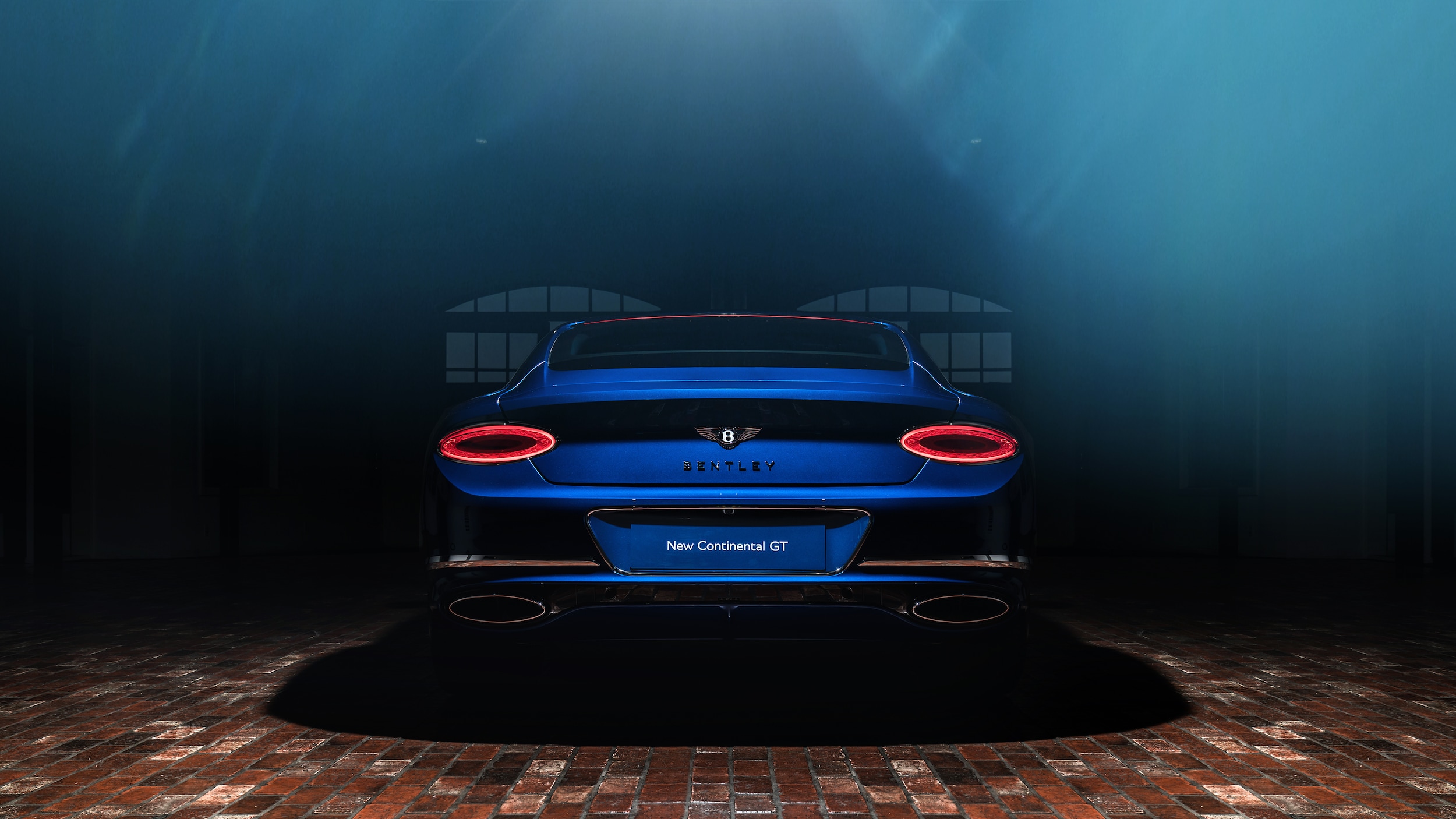 Bentley is actively planning its 100 year anniversary, or so we hope. Over the span of a century, the legendary automaker has mastered how to combine luxury, elegance, and class with innovative technologies and performance. The new Continental GT is every bit a Bentley automobile, true to the brand's tradition of cutting-edge features and craftsmanship while displaying a new presence and redefining shape language. The Continental Grand Tourer is the bridge between Bentley's heritage and the modern world.
Performance Features – Designed for the Demanding Driver
1. Sharp – but not Overly so – Exterior Lines
Ignoring the trendy blade-like lines and razor-style edges, the design team has created a long and low silhouette that embodies timelessness. Instead of looking like a jigsaw puzzle of acute-angled pieces, the team achieved a contemporary look without departing from Bentley's perennial identity.
2. Feel the Power
Sporting its 6.0 liter, twin-turbocharged W12 engine with 8-speed dual-clutch transmission, the new Continental GT feels stronger than any other coupe in its class.
3. Smooth Ride Guaranteed
Bentley Dynamic Ride, a 48V Electronic Active Roll Control system, controls body roll. Whether you drive through tough corners or on rough roads, anti-roll bars are set to adjust so you don't have to compensate.
4. Keeping in Line
Are you a distracted driver? You could be if you're cruising along the beautiful SoCal coastline. Bentley's got your back with the lane-assist feature that will detect a drift and gently steer you back within detected lanes. Should you prefer to be 100% in control, you can turn that feature off.
5. Speed
Don't be mistaken. Sexy softer lines, long and spacious, smooth drive… the new Continental GT is still a Bentley supercar, built for power-seekers and thrill enthusiasts. The car takes you to 60 mph in 3.6 seconds, and all the way up to 207 mph.
Personalization
6. Minor Details
In traditional Bentley fashion, the Continental GT offers a variety of customizable features to each buyer. From the Seating and Hide Trim Finishes all the way down to the Carpet Binding, unique and personal taste can be clearly identified.
7. Culture
Piano Black or Dark-Stained Burr Walnut, not your thing? How about a Hawaiian touch with Koa Veneer? Endemic to the Hawaiian islands, Koa "warrior" wood is used to craft surfboards and ukuleles, following the lead of the warriors of King Kamehameha.
Special Facts about the Bentley Continental GT
It will be a challenge, but wrap your mind around this: this incredibly beautiful and powerful supercar is a tech marvel. Nearly 5 miles of wires run through the body, alongside 2,300 electronic circuits powered by 92 ECUs.
However, Bentley thinks you don't need to know any of that. Nor do you have to hear all the bells and whistles of the infotainment system. Turn everything off but the engine. Free yourself of visual and auditory noise. As Bentley's Director of Design Stefan Sielaff says: "We've moved beyond needing to see technology all the time. This is the ultimate luxury."
As San Diego premier Bentley dealership, O'Gara La Jolla is happy to offer Bentley test drives to genuine luxury car enthusiasts. Contact us to book an appointment.