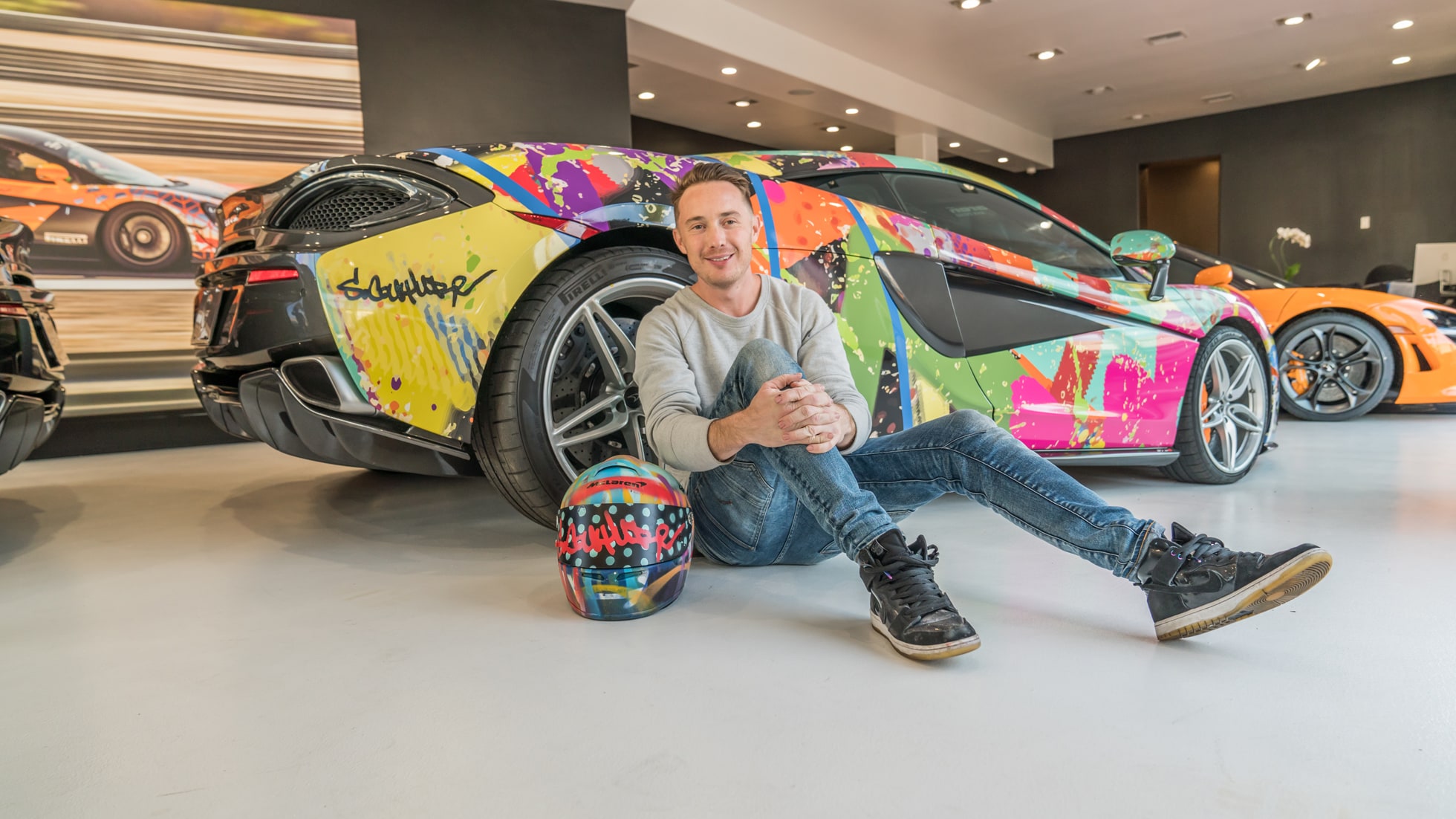 At O'Gara La Jolla we're always trying to find new and innovative ways to grow our brands and connect with the community. Enter local San Diego artist Spencer Couture. Spencers art has an incredible mix of color, texture and pop culture references. As a fan of his work for years, we thought, how could we collaborate with this immensely talented artist. What came next was something even better than what we could have imagined.
We started out with a simple project where we commission Spencer to do an art piece for the dealership. Something relevant to the automotive industry but in his incredible pop art style. This seemed a little too simple and we started to think, how could we take this up a notch. Enter Omnia Night Club. Owned by the famed Hakkasan Group of Las Vegas, Omnia has become known as the top night club in San Diego. We have been looking for an opportunity to work with them and this felt like the perfect time.
Having hosted them numerous times before, Omnia knew how to host a pop up art show, especially for Spencer Couture. So the art show and location was set, but we still wanted to do something that would really stand out, and a canvas just wasn't going to be enough. McLaren is still new to the San Diego community and we are pushing to change that. What better way than to be the host of the pop up show? It would get us some nice publicity but how do we make a a real splash? We provided Spencer Couture the ultimate canvas for his art, a McLaren 570s supercar.
Our partners at Modern Image were given the challenging task of taking a art piece of Spencers and transforming it into a vehicle wrap. But this wasn't just any normal color change wrap. The art would need to look seamless from panel to panel. No easy feat considering how abstract the art would be. In short, they killed it. The amount of color and design on the car looks incredible.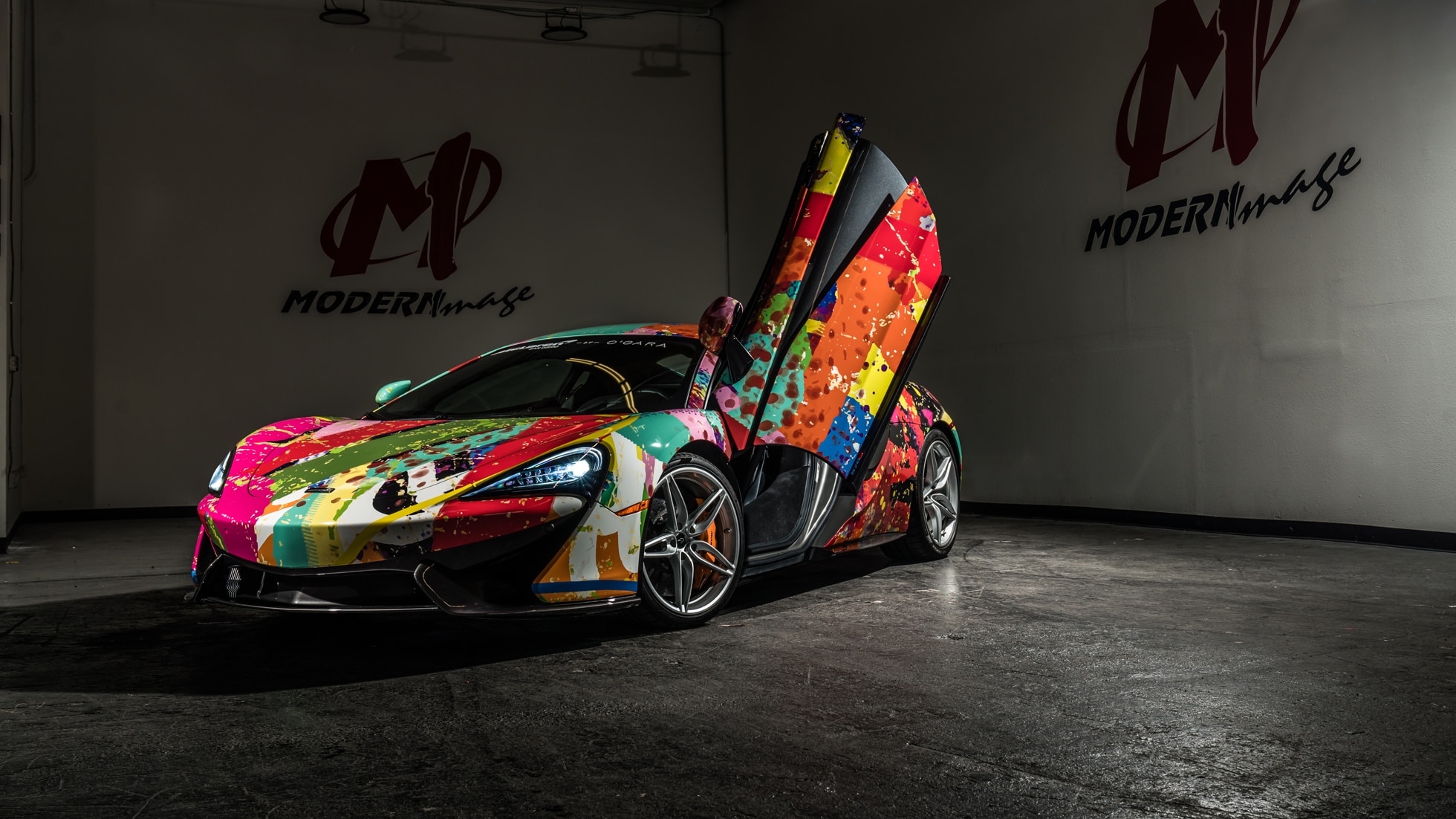 The McLaren art piece was the perfect addition to the event and drew a ton of attention outside the nightclub. With 300 plus attendees the art pop up was a hit. A big thank you to our partners on this project. Spencer Couture, Omnia Night Club, Modern Image, Belvedere Vodka, and Chris Brake Photography.